0% Finance Available - Click for info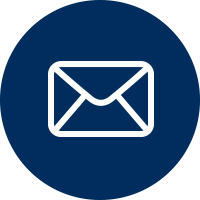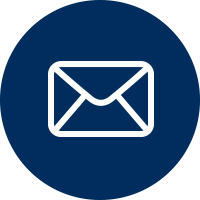 Terms and Conditions -

from March 2017
These Terms and conditions apply to all orders placed online at www.bedsdirectcaerleon.co.uk By placing an order with www.bedsdirectcaerleon.co.uk you are accepting to abide by these conditions. Please read them carefully and contact our Customer Service team if you have any questions.

If you do not wish to comply with these terms and conditions, then you should not place an order and enter into a contract with www.bedsdirectcaerleon.co.uk

Please note that these terms and conditions do not affect your statutory rights.
General

Orders - Making a contract with us
When you place an order with us, you are making an offer to buy goods. We will send you an e-mail to confirm that we have received your order. If we accept your order we will e-mail you again to confirm a contract has been made between us. If there are any errors on your Email confirmation you must inform us as soon as possible for these to be rectified.

All orders are subject to acceptance. All details supplied to www.bedsdirectcaerleon.co.uk must be true and accurate.

If there are any problems with your order we aim to contact you as soon as we can.

All Images displayed are indications of the product, some items may have small variations in ticking and colour.

To place an order with us please follow the step by step guide on our website or contact out sales team who will assist you or place the order over the telephone.
Errors
In the event that any product is displayed with an inaccurate price we have the right to withdraw and cancel the order prior to a contract being made (please see section 2.1 for order contract information).

Any errors that have been made in the description of our products will be rectified as soon as possible.
Price and Payment
Prices displayed on our website are inclusive of VAT at the UK standard rate of 20%.

The total price payable, for all items ordered, will be debited, from the account provided, at the time that the order is placed.

We can only accept payments from U.K registered accounts.

We accept most major credit/debit cards including Visa, Delta, MasterCard and Switch and we use a secure payment method called paypal.

You must confirm that the credit or debit card being used is yours in order to purchase product (s) on our website or over the telephone.

All billing information given must match those held by the bank that issues the card that you are paying with. Failure to supply the correct information may lead to a delay or cancellation of your order. Your order will only be processed once the payment has been authorised.

All credit/debit card holders are subject to validation checks and authorisation by the card issuer and the merchant bank. If the issuer of your payment card refuses to or does not, for any reason, authorise payment to us, without prejudice to clause 12, we shall be permitted to cancel our contract with you.
Availability of Goods
All products and services are subject to availability and may be withdrawn at any time.

Any goods that we are unable to supply will be refunded in full or the monies can be used for an alternative product.

Any items that are not in stock have a lead time. This lead time is an ESTIMATED time, in working days, supplied to us by the manufacturer of the goods. The manufacturer aim to supply us with the goods within this time; however this is not always possible. Where there are delays we aim to notify you as soon as we are informed.
Made to measure items
These are goods that are not stock items and need to be ordered in from outside suppliers to fulfil your order. Or these may be goods that are made to your specific requirements, e.g. special sizes or items that are made to non standard specifications. It is important that you are happy with the items that you are purchasing as they are non returnable and non refundable (unless they are faulty or misdescribed).

Once the items have been made and/or dispatched to us you will then be unable to cancel this order and will not be entitled to any refund (unless the product has a manufacturing fault or was misdescribed).
Deliveries
Please check over your items to ensure that they look to be intact before signing for them.

Notifications of claims – If your goods are damaged when you receive them, please note on the delivery sheet and refuse the items with the driver. Please contact Customer Services who will be happy to rectify this problem as soon as possible.

If you do sign for goods and later discover them to be damaged, please contact customer services as soon as possible and be aware that we may require photographic evidence of the damage before action can be taken.

Shortages – It is your responsibility to sign for the correct number of packages shown on the delivery sheet, please note any shortages and contact Customer Services. Incorrect items – Please refuse any incorrect items and mark the delivery sheet as incorrect items. Please contact Customer Services.

Please note that dispatch will not take place if you have not received an order confirmation email.

Please ensure that your property is directly accessible to a vehicle which is approximately the size of a fire engine. If there is no direct access for our delivery drivers, or the access is restricted for parking, the delivery may not be made and you will be responsible for the associated carriage charges.

We cannot cover any losses arising from incomplete or damaged deliveries.
Local deliveries Gwent / Torfaen / Monmouthshire
We deliver most goods to these areas using our own vehicles and our dedicated dispatch team. A driver and drivers mate will take the items to the room of choice. Please ensure that any breakables are stored away.

We offer a disposal service in these areas which must be booked and paid for when placing the order (please ask for further details).

Frames and furniture are flat packed and require self assembly, unless otherwise stated .

You can call customer services the day before your delivery date (between 3-5pm) and we will provide you with an estimated 3 hour delivery window. These delivery times are not changeable and no specific times can be requested. We cannot be held responsible for any losses suffered by you if your time slot is not met. If you cannot be available for your assigned time slot we would have to rearrange for another delivery date and there would be a £10 charge for this.
National deliveries (Mainland UK)
1. Please note that deliveries outside Gwent / Torfaen / Monmouthshire. We use the manufactures direct delivery service.
Failed delivery attempt
PLEASE DO NOT DISPOSE OF YOUR EXISTING ITEMS UNTIL YOU HAVE RECEIVED YOUR ORDER FROM US.

There are rare occasions where we may be unable to make the delivery to you on the agreed date, as such we do not advise that you dispose of any of the items that you are replacing until you have received and checked your items from us. Although at www.bedsdirectcaerleon.co.uk we always strive to deliver within the agreed dates and times, we do occasionally come up against problems that can make this impossible. In the event that we are unable to make the delivery on the selected date, we will contact you as soon as we can to advise you and make alternative arrangements. Please be aware that, where we use a carrier, we are not always able to control the delivery process and have to rely on the information that we are given. Please be patient with us and we will do our very best to assist you.

If you have supplied incorrect delivery details we will do our best to get your items to you as soon as possible (once we have the correct information). However there will be a charge for this (see section 9).

Please note that we cannot be held responsible for any losses arising from a late or failed delivery.
Amending deliveries
Amendments to date/addresses before the item has been dispatched from us – Free

Amendments to date/addresses after the items have been dispatched from us but before the delivery has been made – £10 (this may effect the delivery date)

Amendments to date/addresses after a delivery attempt has been made – £20 (this may affect the delivery date)

Failed delivery attempts, due to no one being at the property – £10 to reattempt (not guaranteed same day.

Failed delivery attempts, due to customer supplying incorrect information – £10 to reattempt (not guaranteed same day.

Two man deliveries are pre-booked and amendments to date/ address can be made for free up until the goods are picked for dispatch (usually around 3 working days before delivery). After the goods have been picked for dispatch we will be charged a further £45 for any amendments, this cost has to be met by the customer (unless www.bedsdirectcaerleon.co.uk have made an error).
Risk
We recommend that there is a responsible adult to take delivery of any goods and to sign for these goods on delivery. If you require the goods to be left without a signature, www.bedsdirectcaerleon.co.uk will not be held responsible for any theft or weather damage of your goods. The goods will be left at your own risk and will only be left if there is a signed and dated note, with the customer's permission, for the driver to take. We do not recommend that your goods are left outside, due to threat of weather damage or theft.

Once delivery has been made it is the customers responsibility to take reasonable care of the items.
Faulty items
If your item develops a fault we will deal with your complaint in accordance with your rights under the Sales of Goods Act 1979. You will also be supplied with a warranty/guarantee, which is in addition to your statutory rights.
Cancellation / Returns
Please check over your goods on delivery to ensure that the packing is intact and all items appear to be in good condition before you sign for them. If you find your goods to be faulty, damaged or incorrect please refuse the items and contact Customer Services as soon as possible. If you find that your goods are damaged after you have taken delivery please notify us as soon as possible. We ask that you inspect your goods within a reasonable time scale and prior to them being transported anywhere else.

If you are not satisfied with your purchase for any other reason (excluding manufacturing faults or misdescribed products) and report this, in writing, within 7 working days, from the date of delivery, you will be given the option to return the product to us for a refund or exchange. You must ensure that the goods are adequately packed and it is your responsibility to return the product to us and to cover any associated costs of return (please include your reference number and name on any returns). If you fail to take reasonable care of the goods before they are returned to us, and this results in damage or deterioration, we will seek to recover the reduction in value from you. This policy does not affect your legal rights. This policy excludes made to measure items (items made to the consumer's specification) (see section 6).

Prior to returning any goods you must inform Customer Services (within 7 working days of receipt). If you do not return the goods within 14 days of receiving we will arrange to collect the item and deduct the carriage charge from your refund. If you refuse to release any goods that you have claimed a refund for, we will take legal action.

Our warehouse is open for returns Monday – Friday 10am – 3pm, please note that no deliveries into www.bedsdirectcaerleon.co.uk can be accepted at any other time. www.bedsdirectcaerleon.co.uk cannot be held responsible for failed deliveries made outside of this time or losses/damage made by your carrier.

Once we have received the goods we will inform you and arrange for a refund or exchange.

Please note; refunds may take up to 14 days to process.

Should you wish to cancel your order or return your goods due to a manufacturing fault, once the fault has been confirmed, we will be happy to carry the associated carriage costs and make the necessary arrangements.
Company contact details
Registered Office: Beds onlinefrom sleepers choice is a trading company of BEDS DIRECT SLEEPERS LTD Unit 4, Boxer Trading Estate, Ponthir Road, Caerleon, Newport, NP18 3NY

Registered Number : 07968274
VAT Reg number : 929536978
Telephone : 01633 430022

Email sales@bedsdirect.biz